Jeff is a Mainer, community volunteer, and career professional. He develops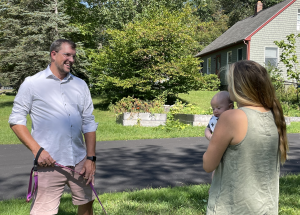 teams by unifying and listening to others.
His career as a project manager, scheduler, and planner in manufacturing locally and globally has enabled him to lead with respect and an open mind.
As a current Town Council Member and:
Comprehensive Plan Committee Member
SOBO Central Board Member
Former South Berwick Planning Board Member
Former South Berwick Conservation Commission Member
Former Lower Main Street Revitalization Group Member
Jeff has demonstrated his thoughtful approach in many complex scenarios. He takes deliberate action to protect the residents and resources of South Berwick.
He lives in the Agamenticus neighborhood with his wife and their dog.
Jeff's Priorities
Transparent Government
Smart Growth of Businesses & Housing
Conservation
Development & Use of Public Spaces
Comprehensive Decision Making on Marijuana